Agnus | Project Life - Elle's Studio 'Tis The Season
Posted by Agnus K on
Hi again :) to celebrate our collaboration with The Cut Shoppe, the Sassy team will be sharing lots of fun Christmas projects this month and I used this opportunity to get a head start with my December pages using some gorgeous goodies from the Elle's Studio 'Tis The Season collection from the store. 
There are so many fun pieces in this range and I love the way the warm wood grain and soft grey work with the traditional reds and greens, and I couldn't resist adding in a little bit of sparkly gold to make it feel complete and w

hile I don't do a separate album for our December memories, I do like to add a mix of festive inserts into my project life album throughout the month to capture all the fun in the lead up to Christmas.   
Because December is such a busy time, I often struggle to get everything documented on time, and am making the most of this head start by creating a series of cards and tags that can help my pages come together quickly during the busy month. It feels a little strange to create pocket pages without any photos but I think the key to making this work is going to rely on keeping things consistent and by pre-selecting a collection of products and keeping them all in one place I hope to save some time. 
I am using a large ceramic dish with a few smaller containers inside to store all the items I will be using throughout the month, making it easy to just reach into when it comes time to add my photos. 
I started with the Winter Wishes Background cut file to create an 8x10" title page to mark the start of the month and absolutely love how it turned out! I added a few splatters of 

gold

 

colour shine

 and 

tarnished brass 

distress stain spray to give the background a bit of sparkle and cut out a simple tree shape from one of the patterned papers - dressing it up with a tag, some cute puffy stickers over a few loops of gold metallic embroidery floss. I am planning to use my fuse tool to create a custom pocket for the page but need to figure out what I will be placing on the reverse side first ;) 
I created some filler cards by dressing up a couple of the printed journal cards from the collection with some

glitter alpha stickers, sequins and a little glitter gold embossing powder with the cute stamp in the set. 
Next up, I created a few custom tag cards with the help of some patterned paper, gold foiled vellum, a little twine and a couple of glitter reinforcement stickers. I created the vellum pocket by cutting the vellum a little larger than the card and snipped off the bottom corners before folding it behind the card and securing it in place with some tape. 
The envelope seemed like the perfect place to hold a Xmas wish list and I like the way it used both sides of the patterned paper and I added a couple of little tags inside that can used for journaling. I used an envelope board punch to create mine, but there are also many envelope templates on Pinterest  that you could use too.  
Products from the Sassy store...
'Tis The Season 6x6 Paper Pad
'Tis The Season Double Sided Journal Cards
'Tis The Season Bits & Pieces 
'Tis The Season Cutouts 
'Tis The Season Puffy Stickers 
'Tis The Season Lil Snippets Blank Labels
'Tis The Season Stamp Set 
Heidi Swapp Memory Planner Glitter Stickers
Heidi Swapp MP Gold Glitter Reinforcement Stickers 
MME Christmas on Market St Foiled Vellum 
Kaisercraft Elephant Ears Weave Cardstock
Bazzill Classic Smooth White Cardstock 
Bazzill Gold Foil Cardstock 
Elle's Studio Sunny Days Star Paper 
Products from the Cut Shoppe...
The Winter Wishes Background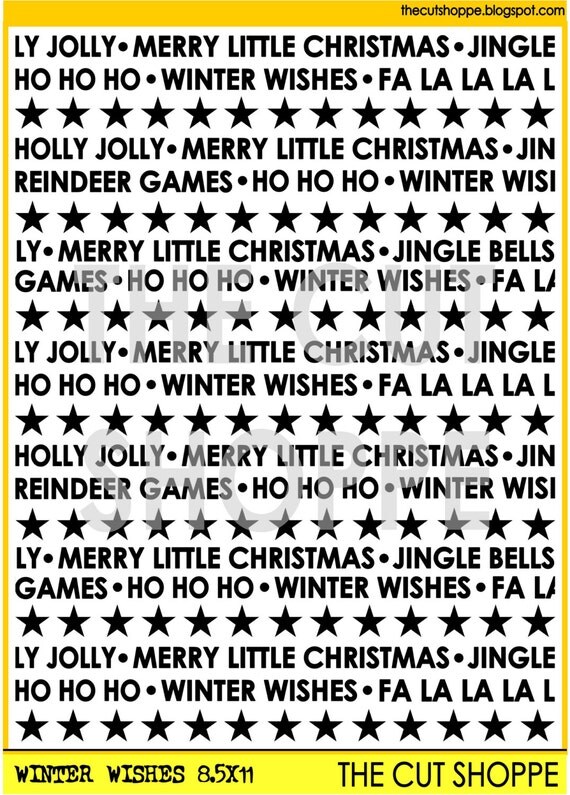 Thanks for stopping by xx
---
Share this post
---
---
---
0 comment